About the Journal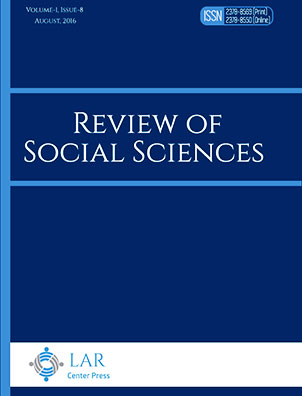 The Review of Social Sciences (RSS) publishes qualitative and quantitative researches in all fields of the social sciences, the humanities, and the natural sciences.
Researches in Natural sciences that are discussed within the scope of social sciences are also considered for publication. The journal welcomes submission  from the following disciplines: View full list

The journal publishes a variety of scholarly works including research articles, discussion articles, research notes and book reviews.

The journal is published monthly by the LAR Center Press, a not-for-profit organization based in Beaverton (US) and Toronto (Canada).

Interested authors are strongly encouraged to submit their quality articles for review and publication. All articles judged suitable for consideration will be reviewed in a double-blind peer review process.